2 minute read
What I've learned from 25 years in business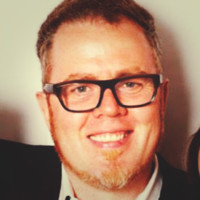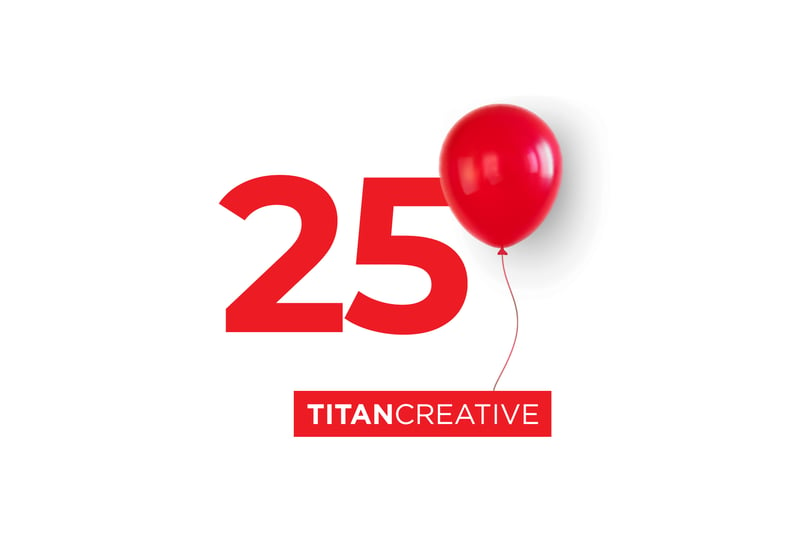 I generally don't spend much time looking back, because I'm busy focusing on the work we are doing to help our clients. There's a lot to do. And I feel extremely fortunate - every day - that we are given the opportunity to do it.

However, this year marks 25 years since I started Titan Creative. 1996. I was 23 when I went to City Hall and registered the business name.
I quit my job to do it. I had a B.A. from McGill, and a desire to do strategic, creative work.

No network. No connections. No clients. No sponsor. No financial support or backing. No invitation to be able to live at home again if I ran into trouble. No recourse. No clear plan to follow.

Also, nothing to lose.

Uncharted territory.

Through all the highs and lows (trust me, there have been big ones on both sides), there's always been a drive to grow, to become better, to evolve, to provide value for the people we help.

To connect with people who share our ethos and vision. To help drive results. To make a difference.

There are people much wiser than me out there to offer perspectives on personal and professional growth, but I figured that 25 years might warrant sharing a few thoughts. For what it's worth:


Being authentic matters. I'm not a great salesperson. I say what I actually think and believe. I can tell when people are doing that with me, and I always appreciate it when I recognize it.


One can never, ever stop learning. If you aren't challenging your own assumptions, you are vulnerable.


Time is our most precious resource. I've been thinking about that a lot lately. It moves faster as we age. We need to use it well. And we need to be respectful of the time we ask of others.


Humility is an underrated trait in business. Spin and bravado is exhausting to consume. Be real.


Be willing to make mistakes in pursuit of aiming higher.


Be the person who says "I'm on it."


Be someone who brings energy into a room.


If you say you are going to do something, actually do it.


If you identify a problem, offer potential solutions.


Encourage critical discourse.


Stand for something. Something real. Something true.


Don't be bullied. Don't bully.


Don't define yourself by your work. But take tremendous pride in doing it well.


Whatever your role is, be the person who moves things forward.


Slow down and listen.


Never, ever, take anything for granted.


Don't allow other people, or titles, to define how you feel about yourself. Just look for ways to add value. Don't stop.


Without the awesome people I've had the pleasure of working with Titan-side, we would not have been able to evolve the way we have. I've learned from everyone.

Without our clients, we wouldn't be anywhere. Client-side there are so many talented, smart, committed people working hard to make a difference – who we get to work with every day.

Whatever it is that you do – whether you've been at it for 1 year, or 5, or 25, or 40 – don't be afraid to pivot. Trust your instinct. Take a leap of faith. Embrace the unknown. Don't feed the part of your mind that wants to list all the reasons you won't be successful. Keep moving.

And most importantly, try to enjoy it more. (I'm working on getting better at that!….)

---
Up Next: The human experience revolution
---
Regardless of whether you are building a funnel or a flywheel for your business, we can plan, create and execute rolling content to help you have better touchpoints with prospects and customers.

Find out more about our fully-managed, ongoing strategic content packages for your business.
Posted: