5 minute read
How sales enablement helps build brands and drive results
By Paul Hicks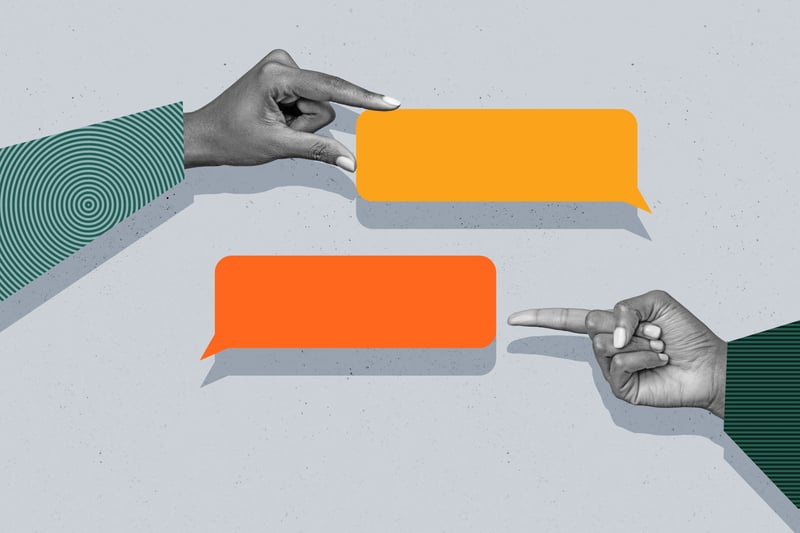 As the business landscape becomes increasingly competitive, organizations must assess the value sales enablement delivers in ensuring a unified approach to expanding the funnel and meeting revenue goals. Through 'connecting with purpose', organizations can evolve beyond simply selling, to building relationships through solving. Titan ONE's goal is to help build brands through touchpoints that are predicated on understanding, authenticity and value-creation through problem-solving. Sales enablement can help make sure that you are creating value in your touchpoints throughout the sales cycle. When you are making big promises about your brand through marketing, this alignment is crucial.
The shifting B2B sales landscape
How we buy things in 2023 has changed dramatically from even a few years ago. We've seen a massive shift to online and self-serve sales. Consumers have access to an unprecedented volume of research, reviews, and alternatives—often at the click of a button.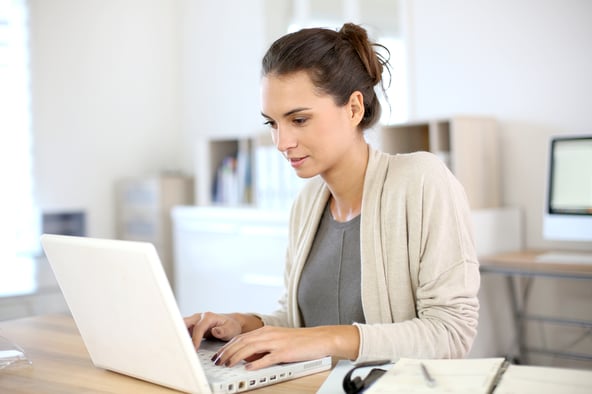 The B2B buying landscape is no different. Gartner research finds that when B2B buyers are considering a purchase, 45% of their time is spent researching independently, and only 17% is spent meeting with potential suppliers. If multiple suppliers are in play, one sales team may only get 5% of that buyer's time, so they must make the most of every customer interaction. This is where sales enablement can have the biggest impact.
Understanding sales enablement
Sales enablement is the process of providing sales teams with the resources, tools, and knowledge they need to effectively engage with prospects and close deals.
The shift to remote and hybrid work has only amplified sales challenges, as sales teams adapt to building trust both virtually and in-person, in an attempt to stand out from the competition. As the business landscape becomes increasingly competitive, organizations must assess the value sales enablement delivers to remain relevant and meet their revenue goals.
Common sales team challenges (and how sales enablement can help!)
While nuances and differentiating factors exist across various types of sales, products, companies, and teams, the challenges a sales team is facing likely fall into one (or some) of these categories. The good news? Each can be addressed through an effective sales enablement strategy.
1. Generating a consistent pipeline
Most sales leaders I speak with share a universal truth: Creating a consistent (and growing) pipeline of opportunities is one of their biggest challenges. Without a consistent pipeline, it becomes difficult to forecast revenue with any degree of certainty, creating unpredictable revenue curves and underperforming teams.
In extreme cases, unpredictable revenue could lead to large-scale hiring freezes and layoffs, employee disengagement and turnover, and decreased investment in innovation. Sales pipeline can impact every strategic decision the seller organization will make long-term—for better or for worse.
How can sales enablement help?
One of sales enablement's main functions is to improve the sales process by uncovering and eliminating bottlenecks and pain points. Empowering sales teams to achieve their targets by making it easier for reps to sell should be enablement's primary goal.
By aligning sales and marketing, sales enablement professionals can integrate these strategies to create a customer-centric, value-based sales approach.
Think how much more effective a sales team could be at generating pipeline if:
They knew what actions to take, or avoid, each time a prospect engaged with marketing or sales content
They knew which piece of content would resonate with a prospect most after an intro call
They had compelling success stories that prospects could relate to that led to more first meetings
They could automate lead nurturing and spend more time building relationships
These are just a few examples of things sales enablement can help with to deliver a more consistent pipeline and ultimately higher revenue.
Read more about supporting sales enablement with "Your secret sales enablement weapon: marketing."

2. Increase sales effectiveness and engagement
The Great Resignation of 2021/2022 saw record-breaking turnover and attrition across every industry, and those impacts are still being felt today. Sales team turnover is estimated at 35%, more than 3x the average across organizations.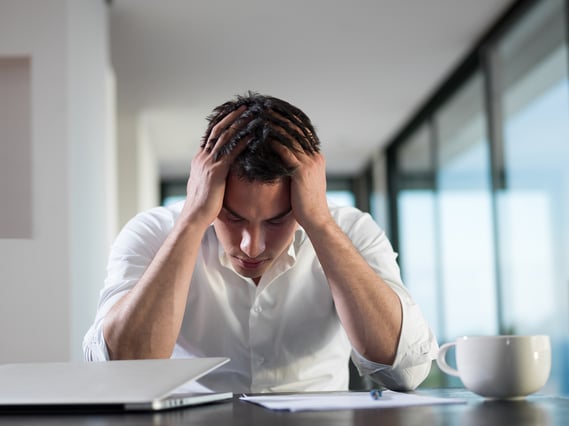 While compensation is certainly a factor, culture can't be ignored. One MIT study found that toxic culture was 10.4 times more likely to impact sales attrition than compensation. Toxic culture leads to disengagement, burnout, and eventually turnover. Constant turnover creates a knowledge gap in the sales team, erodes trust with customers and buyers, and can cost companies millions of dollars in lost revenue and hiring expenses.
Check out HubSpot's guide to spotting the signs of burnout in sales teams — and what to do about it!
Exacerbating the issue, hybrid and remote work makes it more challenging to build a strong company culture and facilitate engaged, cohesive teams—vital ingredients for sales success.
How can sales enablement help?
The strategies we've used to train and onboard people in the past aren't working any longer. The shift to remote work and digital work comes with its own challenges, but also provides an opportunity for sales leaders to evaluate what their team members really need to succeed. That's where sales enablement comes in.
Sales enablement is all about process. Through the creation and continuous updating of sales training and onboarding programs, sales enablement can offer reps support to develop the skills, tactics and knowledge needed to earn the opportunity to sell.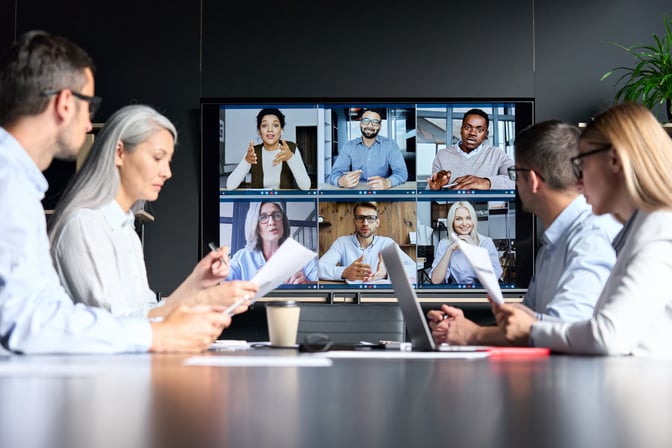 By observing the existing sales team and processes in action, talking to managers and team members candidly, and auditing the existing sales tools and environment, sales enablement can identify any performance gaps that need to be addressed, either at the individual level or across the organization.
For example, perhaps a sales team is great at getting meetings but loses prospects at the demo stage. Sales enablement could start by reviewing recordings of those demo meetings, attending future demos, and/or interviewing sales team members about their experience. In this example, sales enablement may observe that reps have the right tools to create an initial relationship and get the first meeting, but struggle to demo the product because the sandbox environment does not effectively demonstrate features that add value for customers. Sales enablement can then work with the development team to create a more effective demo environment, and help onboard and coach the sales team on that demo tool's use.
Using a thorough process to observe and understand the system ensures sales enablement efforts can be directed to the most impactful pain points.

3. Managing shifting buyer behaviour and expectations
With businesses facing increased competition in the marketplace, sales teams need to differentiate themselves from their competitors. By understanding the intricacies of customer problems and how their services can solve them, sales reps can differentiate themselves from their competition. But given rapidly changing buyer behaviour, where the buyer journey looks "less like a step-by-step linear process and a lot more like a big bowl of spaghetti," it can be difficult to adapt and meet customer expectations.
How can sales enablement help?
By providing the right training and tools, sales enablement can help sales reps more effectively communicate the unique value proposition of their products or services.
Sales reps build credibility and trust by having a deep understanding of the problems their customers face, both obvious and hidden, and being able to offer tailored solutions that meet their specific needs. Sales enablement plays a role by helping sales reps tell compelling stories about how they've assisted similar organizations isolate and overcome these problems. The customer then views the sales reps as credible experts and trusted advisors.
Titan ONE worked with this client to build an interactive playbook that helped its salespeople have more meaningful conversations with prospects. Find out how.
Overall, sales enablement is essential for organizations to achieve their sales goals and remain competitive in the fast-paced business environment of 2023. The best enablement teams don't just understand the sales process, they uncover the pain points and develop effective solutions, making it easier for sales teams to engage with customers, and solve their most critical problems.
At Titan ONE, we focus on strategy, content and campaigns that build genuine - and measurable - human connection with prospects, customers and employees.
We work with organizations in North America and beyond to connect with purpose. Want to find out how?


---
About the Author

As a Senior Consultant with SwitchGear, Paul Hicks helps organizations design and implement change. The hardest part of rolling out a new strategy – getting a sales team into the C-suite or turning call centre agents into trusted advisors – is getting them to embrace and adopt new skills, new processes and your new vision.
3 things he helps clients better understand:
Overcoming "we're stuck" — asking impactful questions to build commitment over time.
The Triangle of Leadership — the frontline will decide if you succeed or fail.
The distinction between the management, the leadership and the coaching of change.
Want help making your next big change stick? Send an email to paul@switchgear.ca.
When he's not helping clients implement new strategies you'll find Paul spending time with his wife and three kids, cooking, travelling, playing sports or advising charities.
---
Posted: