3 minute read
Talking to Sales - a marketer's secret weapon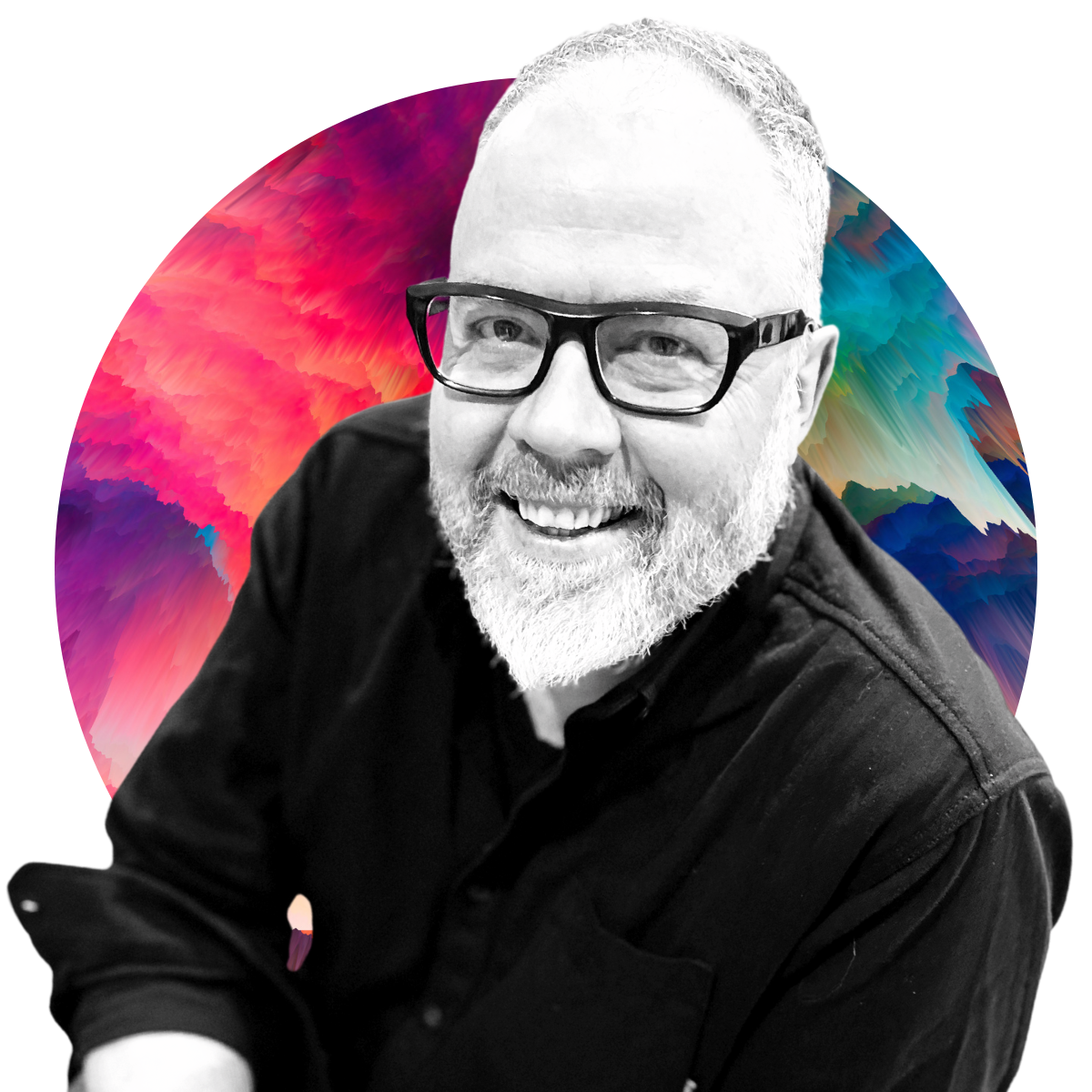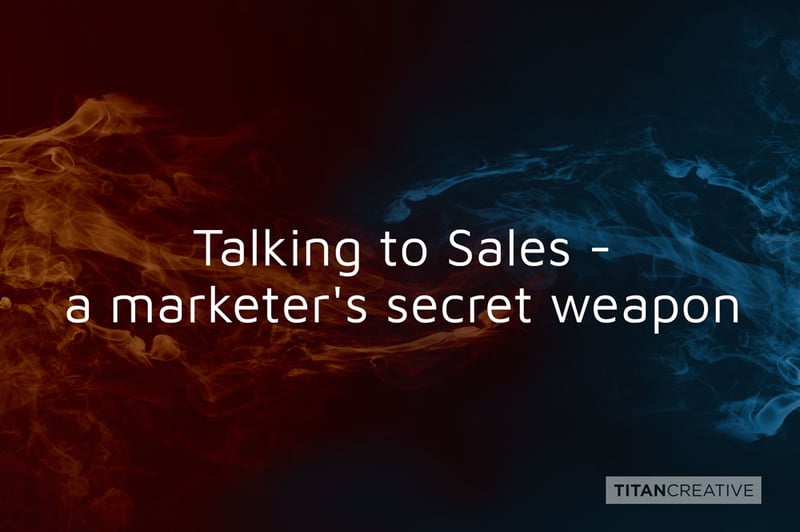 In our years of working as an agency with B2B Enterprise (and some mid-market) clients, one thing has become abundantly clear, and it's not a radical new insight...
Sales and marketing are often misaligned, not leveraging each other properly, not engaging each other to extract - and benefit from - tactical knowledge from the best brains on each side. They sometimes interact more like fire and ice.
Why is that?
From the Sales perspective, Marketing is sometimes seen as disconnected from what's actually happening on the ground. They see big, warm fuzzy ideas about brand positioning, and think it's based on incongruous assumptions about the market. They may perceive reactive messaging (latest trends and buzzwords, anyone?) that looks more like a cat chasing a laser pointer, and may not percieve how tactics connect together. They may not have faith that the internal product stakeholders have been properly consulted. They may assume that marketing has no way of measuring impact – whereas they come face to face with their exact impact at the end of each month.
From the Marketing perspective, Sales is sometimes seen as disconnected from wider strategic brand and positioning goals. Salespeople may be less likely to take marketing generated 'inbound' leads as seriously as their outbound ones. Often salespeople may not even share systems, processes and points of view internally, let alone have a cohesive alignment with marketing.
Marketers may see Sales as an unwilling partner in attempting to move the needle in a major way on important brand and positioning initiatives.
Integrated Inbound Marketing is about leveraging the best of both worlds. You can have one, and the other. They are not mutually exclusive. Indeed, for a business to be truly successful, they can't be.
Bridging the gap
As a strategic marketer, one of the best things you can do for yourself is ask to speak with top salespeople, and ask them for their perspective. Find out what is working for them in their conversations with prospects, find out exactly what they are being asked about (pain points, resistance, benefits) and use those answers to make tactical decisions around what specific content you are going to create. Make the salesperson a strategic stakeholder in marketing. Get in the weeds. This isn't about 'playing nice'. You need to know what they know.
If Marketing can make Sales a trusted and invaluable internal partner, then you'll be able to have your cake and eat it too – lead with your overall brand and product messaging and strategy, but always tie back in a clear and easy to understand way to the practical benefits of your solution that actually matter to your customers. Base everything around the customer.
At the end of the day, your customer is vastly less interested in why you think your company is special than you are.
Do this well, and you can help make things more frictionless for your prospects and customers. And this is by far the most critical component. Because at the end of the day, your customer is vastly less interested in why you think your company is special than you are. They want to know exactly how you are going to deliver a hard benefit, understand it clearly, and have faith that you are going to deliver on your promise.
While you are talking to Sales about customer insights, go a step further. Take some extra time to ask and learn about sales process and lead handling. This is a critical part of the customer experience and as marketers, you need to make sure that there is alignment on what is being promised and delivered to prospects in the sales experience. If there's a disconnect early in the chain, it's a bad look, and will hamper your ability to generate MQLs.
Ultimately, it's all about putting the customer at the centre of every interaction with your company and brand, and making it feel easy (and wise) to come to you, or stay with you.
So while you are in the weeds ideating your next campaign, thinking about your high level messaging, planning content/promotion, do yourself a favour – ask to speak with someone who spends every day explaining value propositions and selling to prospects and customers, and learn from them. It will help make your marketing better, and will be another push towards helping your organization be truly customer-focused.
---
Up next | Read What we've been hearing about marketing strategy and choices...

---
Titan One is a creative and digital Agency helping clients across North America drive results.


Posted: