3 minute read
Beat the algorithm with these SEO blog writing tips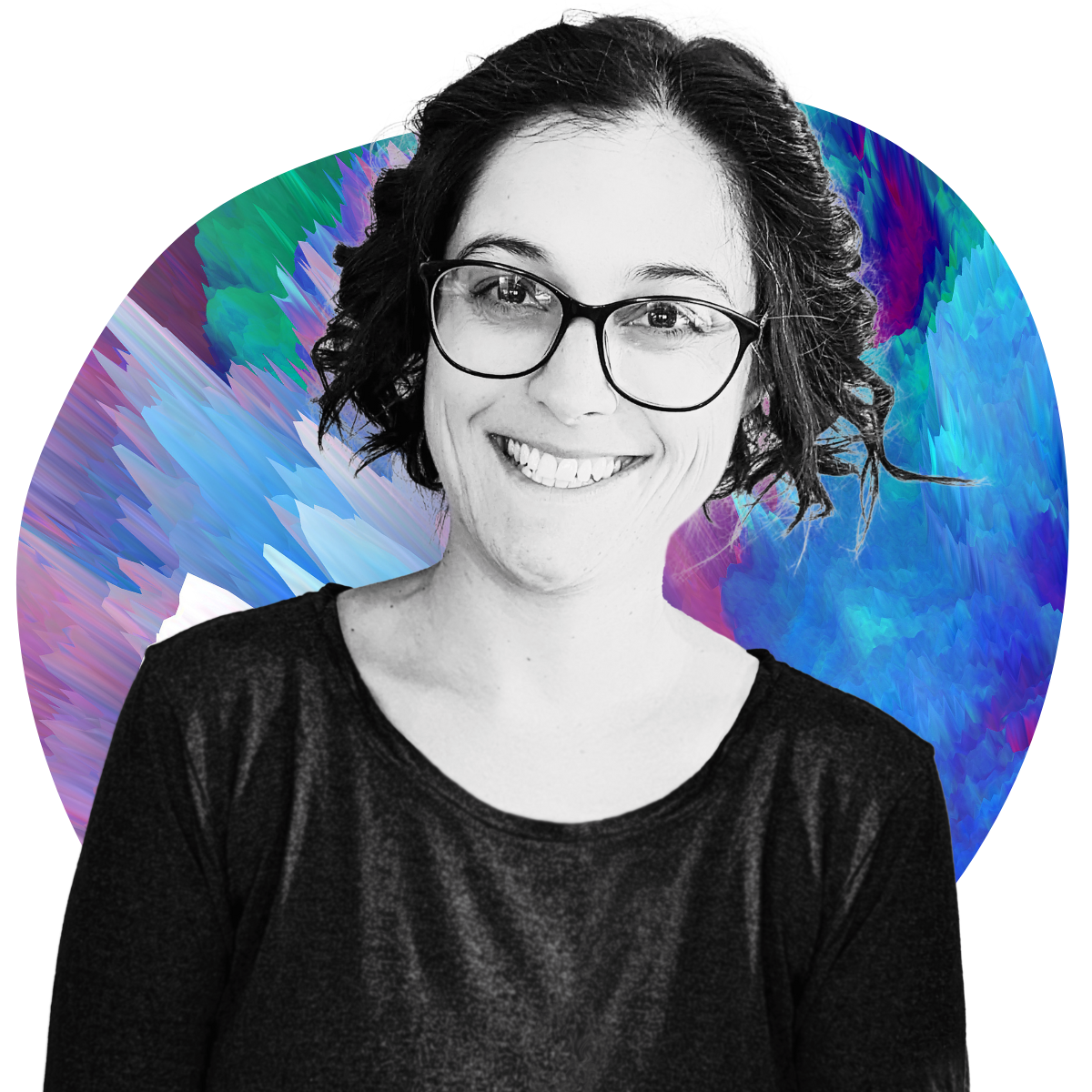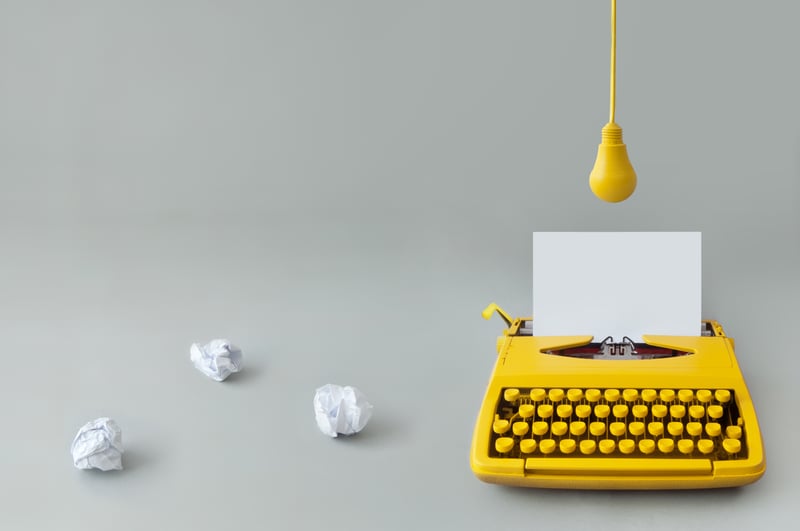 Learn how these SEO blog writing tips can help optimize your existing articles to number one.
We've already established that creating helpful and engaging inbound content can help with your SEO (Seach Engine Optimization) strategy. Now, how exactly do you go about implementing it for both new content and existing pages on your site?
It's one thing to create topic clusters and targeted blog posts, but a whole other thing to optimize your page for maximum results. Here are a few SEO blog writing tips to update those old posts for better reach — and how to get them to the number one spot without paying for advertisements.
The basics of optimizing a blog post
Although it can get tedious, completing this checklist can make the difference between 'okay' content and top-performing pieces. To ensure you are doing everything possible to get in front of your customers when they're searching online, these are the first things you should audit on existing blog posts: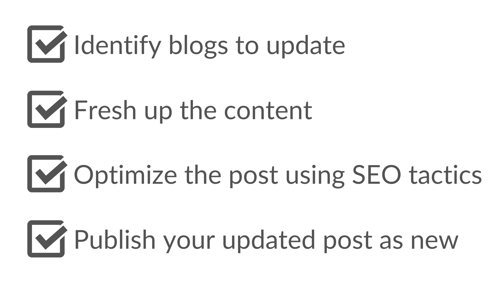 What is historical optimization and why is it a key SEO play?
Making a few key changes to blog posts you've already written could dramatically improve your rank. Historical optimization works best for blogs that have already been around for several years.
Historical optimization definition:
It's optimizing your old blog posts so that they're fresh, up to date, and can rank higher in search results. The goal is to improve the search rankings for blog posts that have "page one potential".
Google rewards freshness, and so do searchers, so historical optimization leads to better search rankings. You're also building off the existing search authority that your post has accumulated to date, and the surge of new visits will naturally lead to new links and social shares.
How to get started with historical optimization
1. Identify the blog posts worth updating:
These are usually posts that are outdated and could be improved or posts that have the potential to rank higher for topics and keywords with high search volume. Take a look at what page it ranks on, the blog post title, the organic view count, as well as the target topic and search volume.
2. Freshen up the content of the blog posts with new data and details
Try adding new sections to expand on a certain topic or adding new items to a list post. Providing more detail is generally a good way to make a comprehensive article, as well as updating outdated information like statistics and examples for accuracy and freshness.
3. Optimize the post for your target using on-page SEO tactics
Make sure that the blog post is linking to the correct pillar page and related cluster content for topic authority, as well as including new call-to-actions throughout.
4. Publish your updated post as new, and re-promote it
Since you'll be reposting an old blog article, it might be worth considering adding an "editor's note" at the beginning or end of the post such as the one below:
"Editor's note: This post was originally published in [Month, Year] and has been updated with new details, facts and fresh perspectives.."
Optimizing feature snippets
Featured snippets are little boxes of content that rank ABOVE the number one spot in a search engine result page. This can be your SEO golden ticket. Content that doesn't even rank for the number one spot can actually appear above the first result.
Snippets show up for many of the terms your target customers are searching for, and they also often show up first in voice search results. It's likely that your customers rely on the source and information given to them in these featured snippets, so you need an effective strategy for capturing how customers are changing the way they search.
There are also different types of featured snippets, the most common ones are the list-based featured snippet, and the paragraph featured snippet.
To optimize your blog articles, you can add a short list at the top of your posts or a short paragraph, depending on the type you choose. Google can also pull list snippets from the headers of your posts, with H2 as the title and H3 as the list items.
How to optimize for the featured snippet, step-by-step:
Identify your blog posts that currently rank in positions #1 to #5 and estimate which keywords they're ranking for (or you can use an online SEO page checker)
See if a featured snippet appears in search for those keywords
Optimize your posts for the featured snippet
Submit the URLs to be re-crawled
Measure your results every day over four weeks
And there you have it! By making these changes to your top-performing content, in no time your blog will climb the rankings and get in front of your target audience.
---
Up Next: How important is a content audit for your business?
---
Titan One is a creative and digital agency helping clients across North America drive results.

Learn about our fully-managed, ongoing strategic content packages for your business.
Posted: