2 minute read
Making the Switch: Tips for switching your Quuu Integrations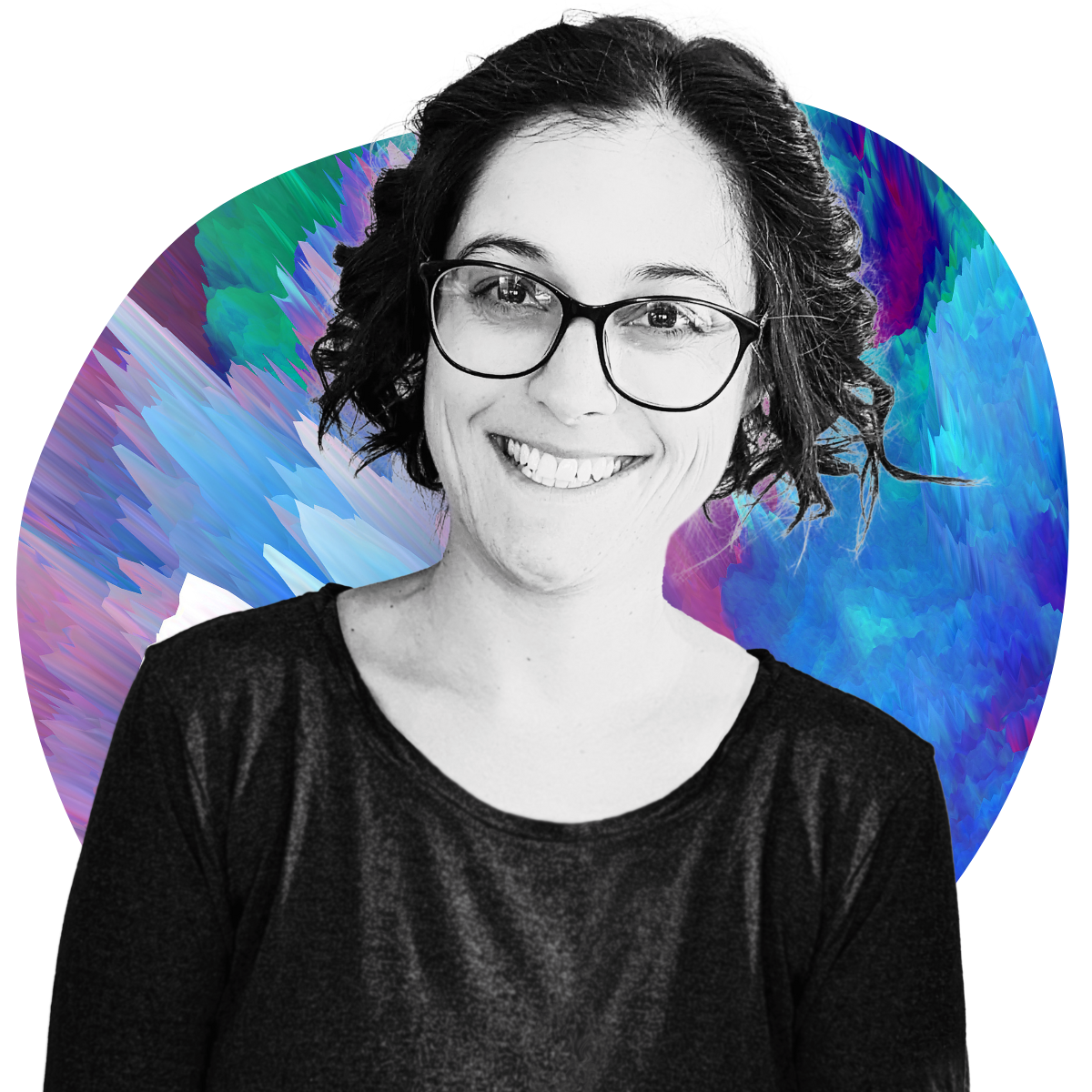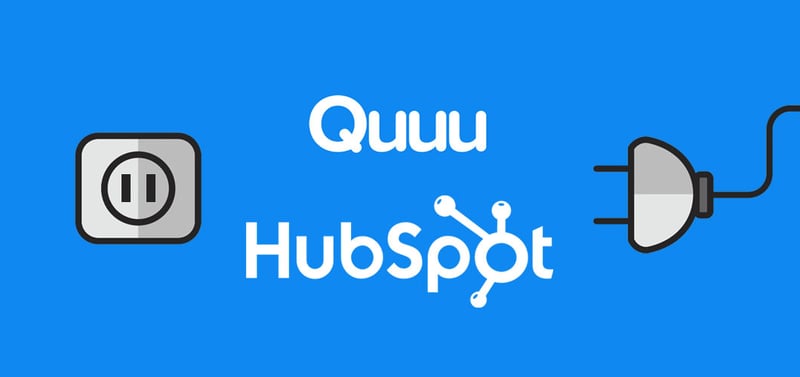 Having Quuu integrations problems? If you're attempting to integrate HubSpot with an existing Quuu account, you might run into the same roadblocks as we did…
As a HubSpot Agency Partner, Titan Creative leverages the benefits of Inbound marketing strategies and methodologies - and the HubSpot platform – to drive results for clients. Quuu integrations can link to that strategy.
HubSpot offers many integrations to unify and amplify marketing tactics on social media platforms. One of the most valuable is called Quuu, which generates daily curated content for sharing.
Now, if you're starting out with a fresh Quuu account, the integration with HubSpot will work seamlessly right from the start. But if you're attempting to integrate HubSpot with an existing Quuu account, you might run into the same roadblocks as we did…
The trick they don't tell you about.
Previously, our Quuu account was integrated with Buffer (another content scheduler that Quuu allows you to connect to), however HubSpot offered more dynamic scheduling options for us. You can't integrate both Buffer and HubSpot at the same time — so a re-integration was required. Simple task, right? Unfortunately, it wasn't so straightforward.
Further investigation was required with both Quuu and HubSpot. A quick and easy consult with both of their tech support teams revealed that there were still some flaws in the integration process, as it is still in the beta phase. While awaiting a follow up from the tech gurus, we kept working at the problem on our end and discovered the missing instructions and steps to make the two platforms communicate as expected.
Here's how you can properly integrate your existing Quuu account with HubSpot.
Step 1: Disconnect your old integration.
First, disconnect your Quuu's account integration with Buffer. This will require you to access Buffer and revoke access to Quuu.
Login to your Buffer account.
Then go to "My Account" and then "Apps & Extras" to access the permissions section.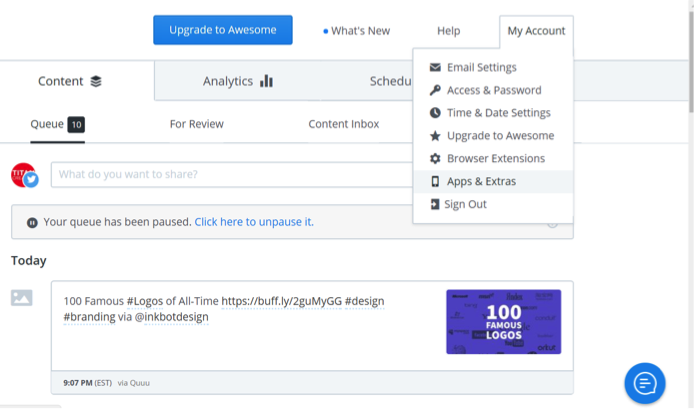 Here you will find the "Connected Apps" section, where you will be able to revoke Quuu's access to Buffer.
Click "Revoke Access."

Step 2: Reconnect Buffer... & then cancel it.
Now it's time to log back into your Quuu account. This is the missing step…
At this point, Quuu may ask you to reconnect your Buffer account. Even though we didn't want to reconnect our Buffer account, this was a necessary step in order to access the portion of the integration process that would allow us to connect our HubSpot account.
Click "Allow access." (Trust me on this one.)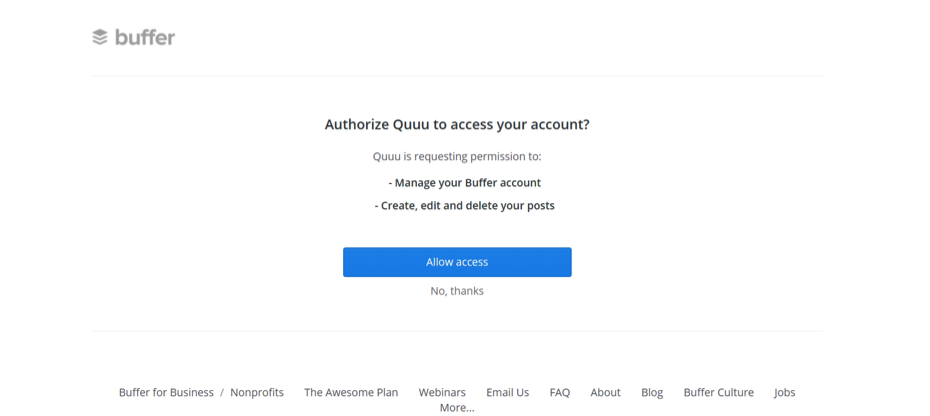 Step 3: Integrate HubSpot with Quuu.
Now you'll see a congratulations screen, but that's okay…
Under the big blue "Next" button is a little cancel message that is presented.
Click "Cancel and go back."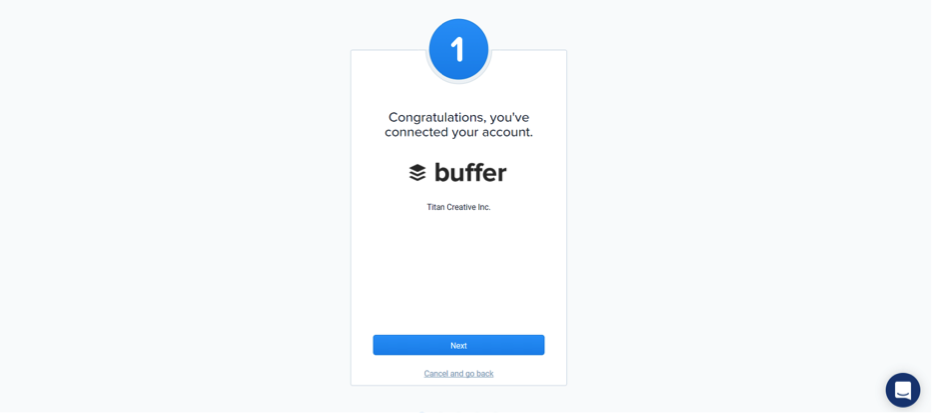 It was this option that was the key to us being able to choose HubSpot as our integrated scheduler app. Using this option we were able to interrupt the integration process with Buffer and integrate with HubSpot instead.
Now click on the HubSpot logo to integrate it with Quuu.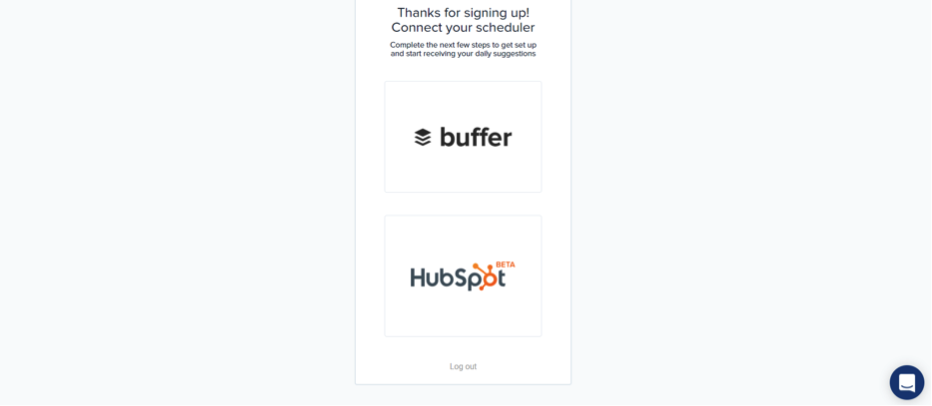 Click on the "Grant access" button from the next window.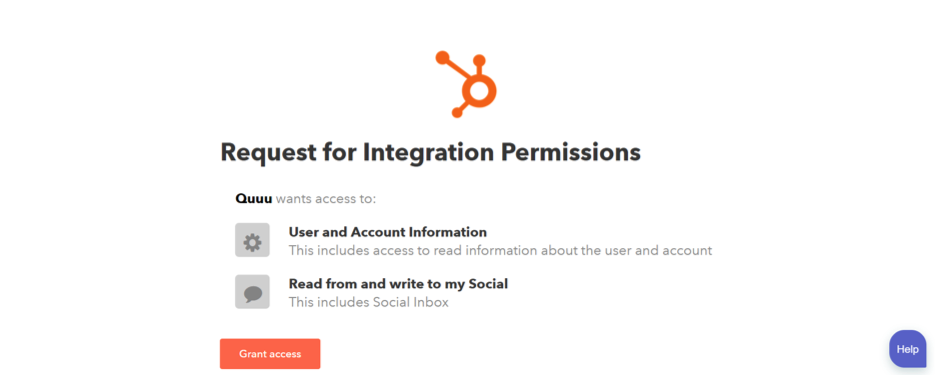 Congratulations! You're now all set up with the HubSpot integration.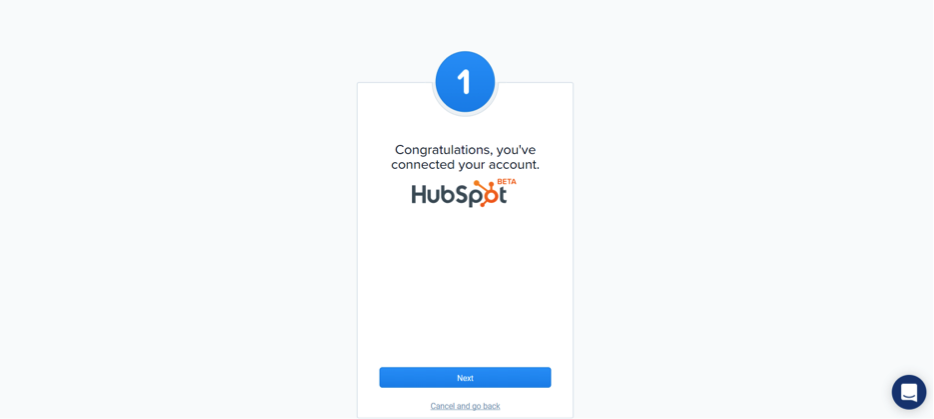 Biggest lesson: Follow the steps to a tee.
During the various failed attempts (and subsequent successful attempt) to integrate our HubSpot and Quuu accounts, we discovered that it was integral to cancel the previous integration from both Buffer and Quuu platforms.
We also discovered that in order to access the option to integrate HubSpot with Quuu, you must be patient and click through the entire integration process.
Following these two key points and the above outlined steps will make your integration transition easy and help you avoid a call into tech support.
Up Next: These digital experiences are going mainstream. Are you ready?
Posted: